We're a distributed team working in 2 countries Greece & Netherlands and we're working to build the best indoor food growing technology ensuring the  food production  closer to everyone with transparent procedures, food security , without food miles and food waste.
Nikolaos Alfieris
Founder & CEO
Orfeas Voutsinos
Chief plant scientist
Vasiliki Marami
Head of Operations & Marketing
Orestis Spyrou
Biosystems Engineer
Fotis Alfieris
Network engineer Intern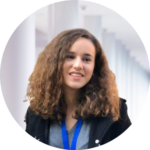 Sofia Papailiou
Crop Scientist Intern
At FarmVent, we're pushing the edge of what's possible. Building a better world will require fresh ideas, determination, and lot of teamwork. If solving hard problems with a tight knit team excites you contact us.